Are you looking for the best winter destination?
Poland is already in the holiday spirit. It's capital, Warsaw already transferred itself into a Christmas wonderland  full of light creations, ice skating rinks, and Christmas fairs.
Why should you visit Warsaw in this magical scenery? Here are the main 5 reasons.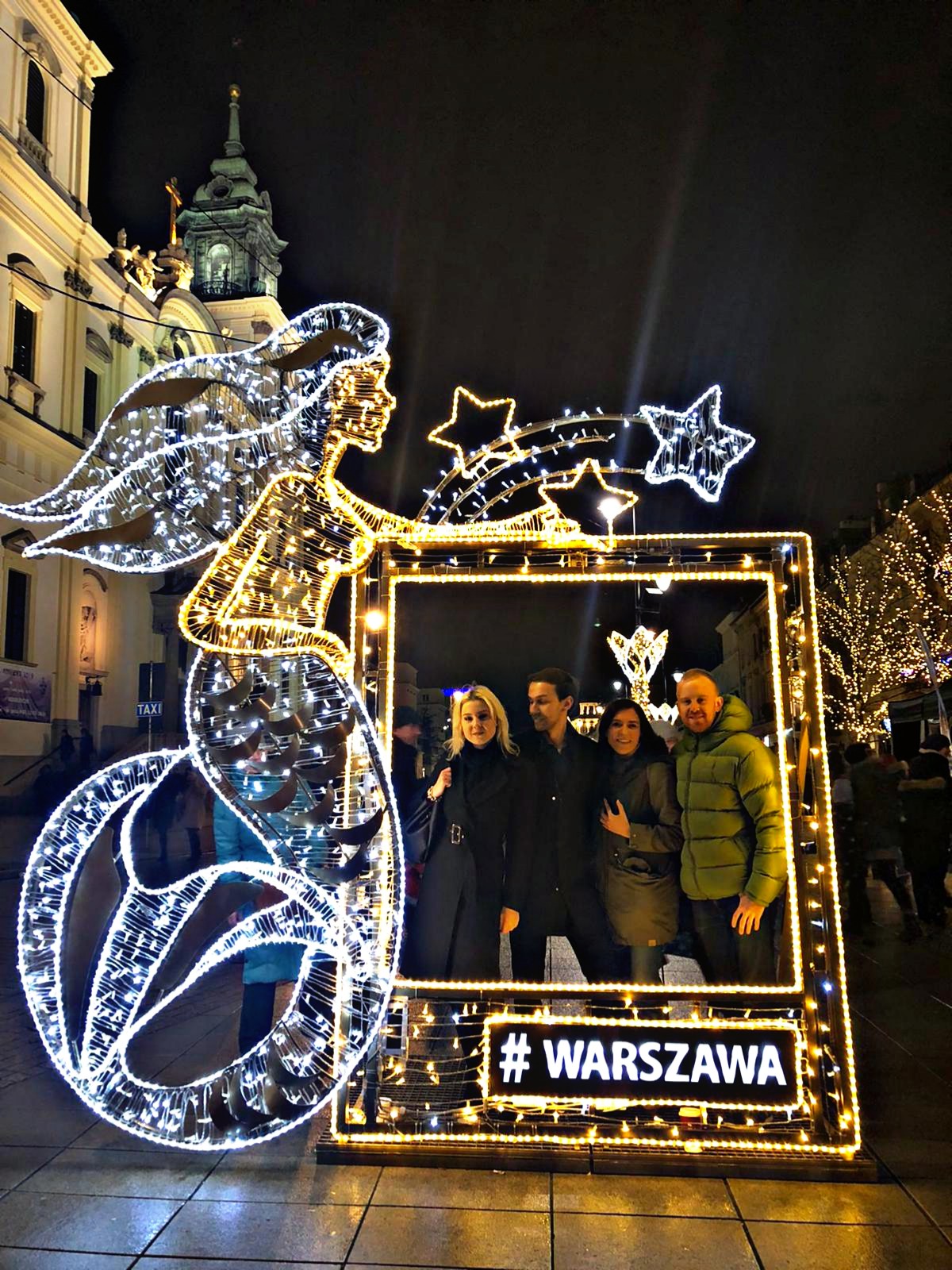 Christmas Iluminations.
The streets and the whole city looks like a fairy tale. Explore the city and look for magical figures and decorations that shine with milion of lights.
Ice rinks.
Do you prefer an active sightseeing? Check out one of many ice rinks in Warsaw. Would you like something romantic - put your skates on and enjoy the ice rink in the Old Town's Market Square. If you are a pro - then the Winter National Stadium is your place, with it's rinks, ice hill, curling, disco and a bar.
Christmas markets.
Find the best souvenirs for your loved ones on one of the Christmas fairs. The market in the Old Town at the Barbican is a must! The market has more than 50 wooden chalets so take your time and search through handcrafted traditional decorations, hats, jewellery, clothes, wooden toys etc.
Explore polish cuisine with a cup of mulled wine.
Listen to beautiful Polish carols and have a cup of mulled wine in the Old Town. Christmas season is the best time to try some of the traditional specialties such as oscypek (smoked cheese), sausages, bigos (sauerkraut stew), gingerbread, roasted chestnuts.
Are you already a polish cuisine specialist? Then check out some of other stalls with Middle Eastern sweets, Hungarian Langos or even some asian specialties!
Royal Garden of Light.
Still haven't had enough of lights and decorations? Visit the royal residence in Wilanów and it's Gardens of Light and outdoor exhibition of magical figures and shapes. It's a definitely a great spot to take your Instagram pictures.