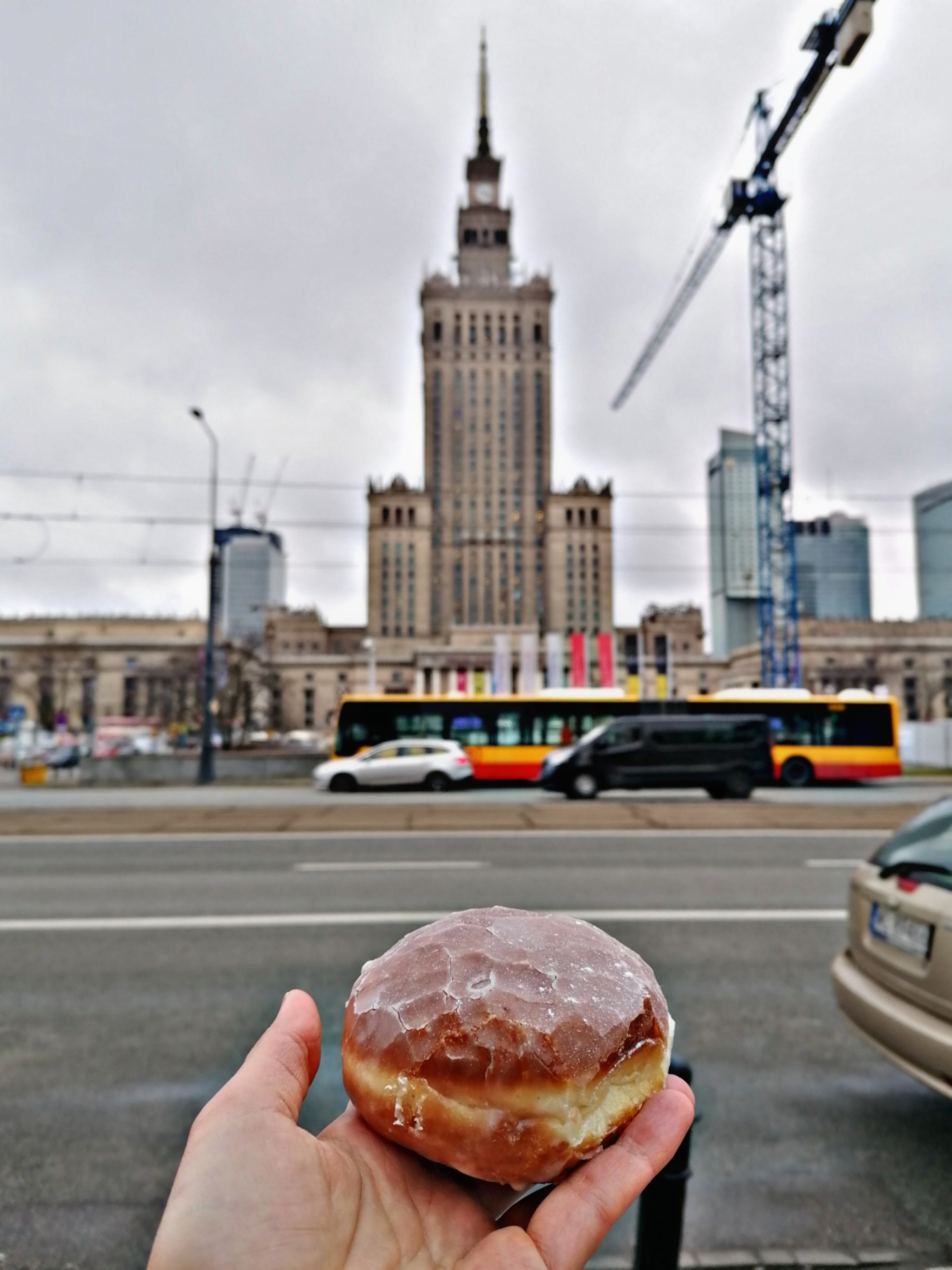 Statistically every person in Poland eats more than two doughnuts that day. Only 50 grams of happines equals more than 400 calories. To burn it you'd have to climb the stairs for more than half an hour or make love for more than one hour!!!
The most traditional Pączek nowadays is a round doughnut filled with rose marmalade, covered with sugar glaze.
Fat Thursday - the last Thursday before the Lent and the last week of carnival is definitely one of the sweetest days in Poland. On this day noone is counting calories.
Historically, in pagan times that was the day when we welcomed spring. Not many know that the first Pączki were savoury filled with meat and bacon. Later the Christians used to stuff themselves with food during long feasts before the Great Lent. They wanted to eat enough food so they are full until...Easter!
The tradition says that the more doughnuts you eat, the more luck and happiness you will have in the whole year. The ones who don't eat any doughnuts may have problems with mice on their field and thir barn will be empty. So you should be especially aware of that if you have a barn.
But don't expect to get your Pączek too quickly. In the best bakeries sometimes you may wait an hour before you can actually buy few of those sweet delicacies.