Enjoy Nightlife in Warsaw
A perfect location can take away all the strain of the day and help us to look forward to the challenges on a new day. Warsaw is undoubtedly one of the most fun-filled cities in Poland. Especially, the night life in Warsaw is full of fun and exuberance. It is a party hub for all entertainment freaks. The night clubs in Warsaw form the perfect location for socializing and parties. They present the right atmosphere and offer the perfect facade to ensure that the parties go forward on a high note. There is no dearth of good nightclubs, discotheques, bars, pubs restaurants, etc., in the city. With night getting darker and darker, the fun loving night creatures start hitting their dens in the various parts of the city.
Bars and pubs in Warsaw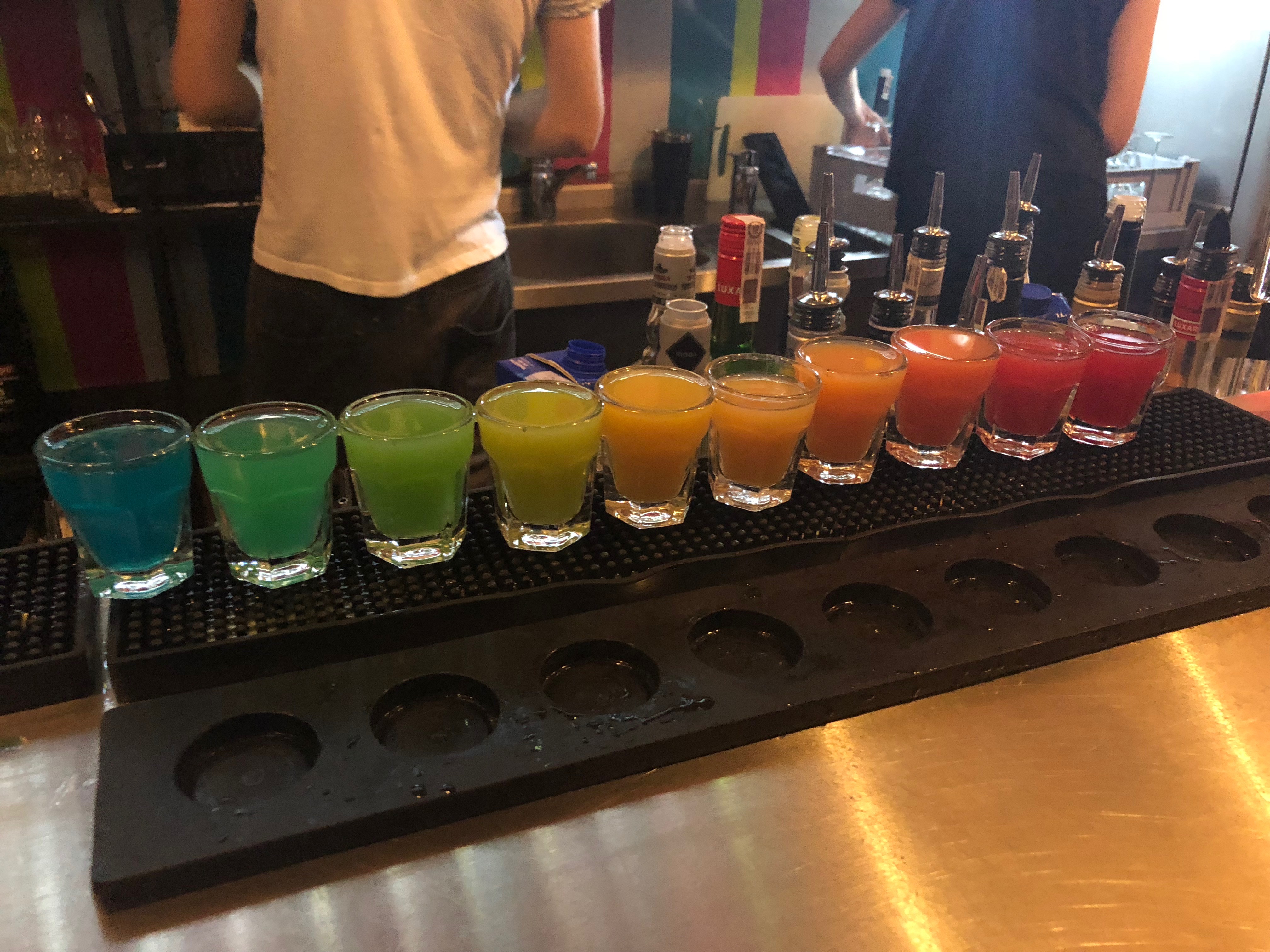 City has many different bar areas so we have a bar on every corner! have fun till early morning. So don't miss our favorite Pawilony, cool courtyard with many cheap student bars. You'll also find many shot bars (around 1€ for a shot and 2€ for old style appetizer), some open 24 hours. Multi-tap beer bars are also so easy to find, just look for PiwPaw, Cuda na kiju, Kufle i Kapsle, the Alchemist. But if you're looking for more chic spot there're also plenty of them. Cafe Kulturalna is unbeatable while visiting the Palace of Culture and Science. Zamieszanie, Klar, Kita Koguta, Leniviec are great for coctails. Warszawa Powisle, with deck chairs outside, provide ample opportunity for the city's young to gather in an almost carnival like atmosphere. In Summer you must visit river bank and grab a drink in one of many bars or have a night picnic on the beach.
Clubs and music
The clubs of Warsaw range from anesthetize to sinful as the best and most outstanding clubs are present in Warsaw. A night spent clubbing means you will most likely make the acquaintance of the dawn because, unlike the closing times you might be used to, Polish clubs stay open until the morning comes up. Luzztro, a grim grotto where rules don't apply, Enklawa is the best pick-up joint around -a classic kitschy, glitzy disco. Just the next street from us you will find Mazowiecka street, that is famous for all the clubs there- Bank Club, Sketch nite, Room 13, Tygmont and mentioned Enklawa. Other famous club area id Teatralny sq or a courtyard close to Pawilony. Warsaw also has become a great place for techno lovers. The most popular club is Smolna 38 where the most famous djs in the world come to play. Moreover the club looks incredible itself cause of hand painted and covered in white fur walls. Very close to Smolna 38 there are two techno clubs worthy to go such as Luzztro and Jasna 1.
Also there are live rock/jazz/blues music bars like Klub Harenda, Hard Rock Cafe Warszawa, Miejsce Chwila and clubs such as Hydrozagadka and Pogłos. On the other hand there are live and solo musical performances and world class theatre and opera productions throughout the year with the help of which one can enjoy their night out. If one is a fan of music and opera then this is reason enough for one to hop on to a cheap plane to Warsaw and enjoy their vacations in this beautiful city.
Warsaw Riverside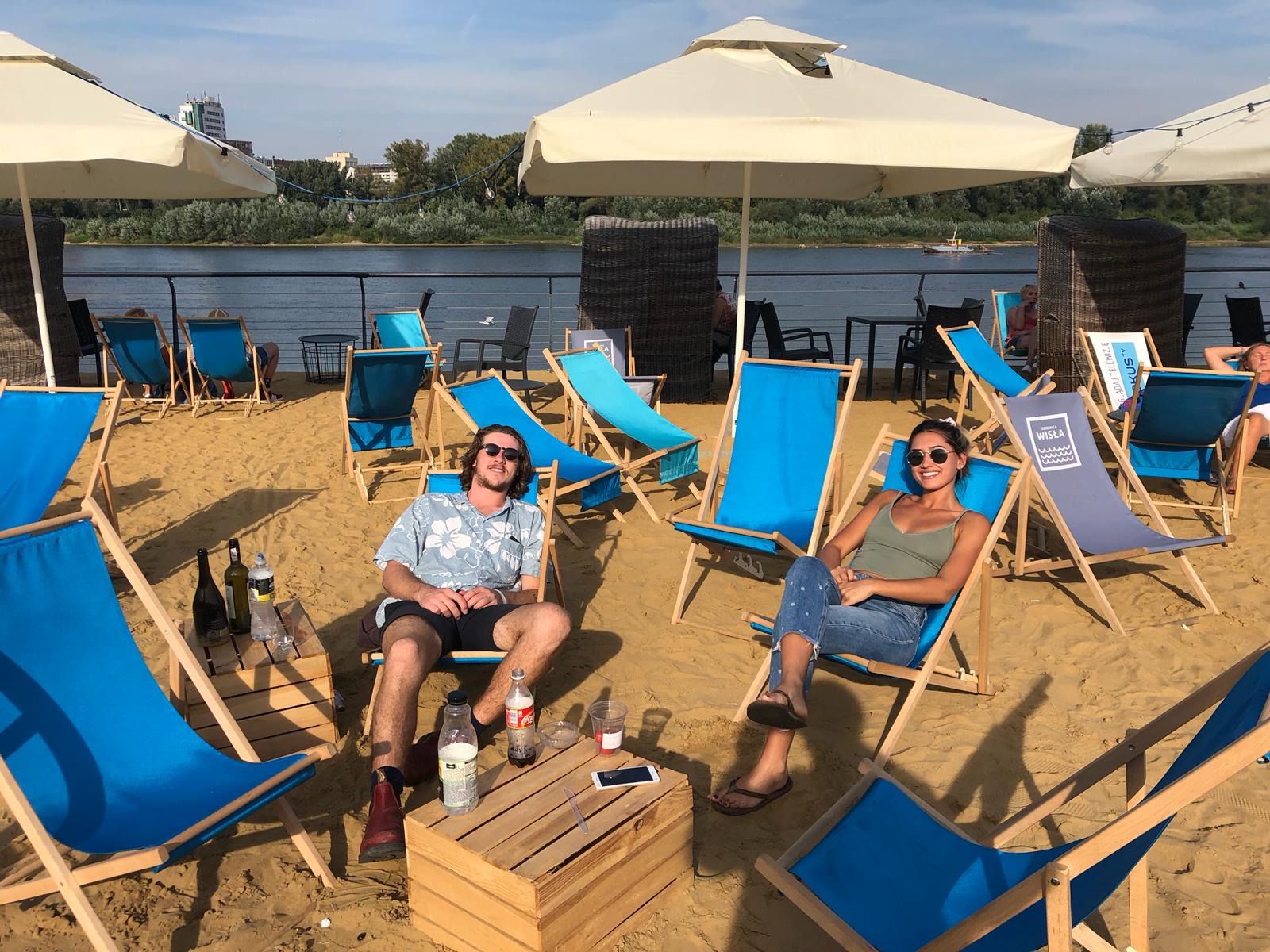 In the Summer head to the riverside. The left side is full of bars and clubs with different music and vibes whereas the right foresty side is a perfect place for a campfire and some drinks in the nature.
Jazz nights in Warsaw
For the jazz music lovers, there are many different locations available in Warsaw where they can go and enjoy their night out listening to the jazz music and enjoying their drinks. One of the most well known jazz club is the Metro Jazz Bar and Bistro which is a bathed soothing forest green glow jazz club. This is a classic jazz bar where aesthetic shortcomings are brushed over with a great ambience and atmosphere. With listening of the jazz music, one can take a bar side stool and enjoy their drinks as well. This is a perfect location for enjoying the exciting night jazz performances along with the best cocktails prepared. Nu Jazz Zone is another night jazz performance location where the jazz music lovers can go and enjoy the exciting jazz performances. Good cocktails are served by proficient bartenders, and a strong fusion of cuisines menu is also available here.