Book a room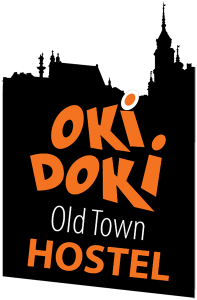 You can make your booking here.
The on-line booking system requires your credit card details, but does not need to be confirmed.
This is a secure instant online booking.
This reservation secures you a place instantly.
If you want to book a room for more than two nights or two or more rooms for one night, the only way is to proceed with such reservation.
We only need your cc number to secure the booking, the card is not charged during reservation.
The prices given are valid in the moment of booking and are granted for the booking .The price could be different, if you reserve later.
REMEMBER!!!! YOU NEVER  PAY MORE IF YOU BOOK DIRECT, SOMETIMES LESS.
We never charge upfront, so in the case of early cancellation you never loose your 10-15% deposit taken by a booking portal.
Cancellation Policy: If cancelled up to 24 hours before date of arrival, no fee will be charged. If cancelled later, the first night will be charged. In case of no-show, the total price of the reservation will be charged.
For reservations for more than 8 people or 4 rooms, please send us an e-mail. Reservations for 8 people / 4 rooms or more attempted to be made online could be considered as not guaranteed.
Reservations for New Year Eve require full and non-returnable prepayment by the 15th of November. Reservations made after that date need to be prepaid as soon as possible. For the New Year's Eve we accept reservations only for two days and more. If you'd like to choose other payment option than charging your credit card please let us know while making your reservation. Thank YOU!
If you do not wish to let us know your cc number please continue with mail reservation below. Please fill in the form provided, we usually answer within 24 hours. Sending a mail booking form is not considered as confirmed reservation.
We usually answer up to 24 hours 🙂
Oki Doki OLD TOWN Hostel
Długa 6
00-238 Warszawa
tel. (+48)22 635 07 63
e-mail: oldtown@okidoki.pl
Bank PEKAO S.A.
98 1240 6292 1111 0010 7348 9493
IBAN: PL 98 1240 6292 1111 0010 7348 9493
BIC (SWIFT): PKOP PL PW
If you transfer us money, please always add date and name or company used for booking.
We have no more private rooms available? Please check our Castle Inn hotel at the Warsaw Old Town